Как бесплатно создать мультиссылку?
Last modified:
---
Log in to the uSocial website. Go to the multiple link page builder.
First, enter general information about yourself: name or brand, important information about yourself and main link where people can learn more about you.

You can also add an instagram nickname following the @my_instagram format into the main link field.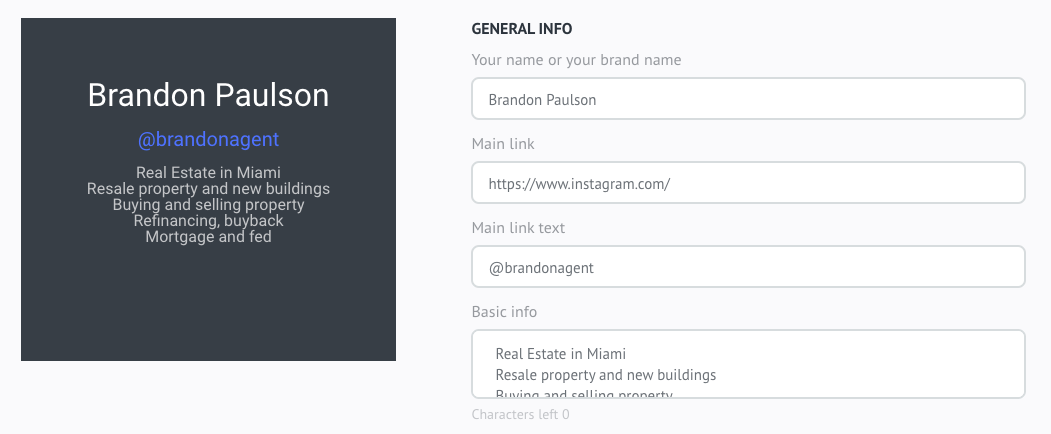 Choose social media profiles you'd like to see added to your multiple link page and enter their URLs to the corresponding fields.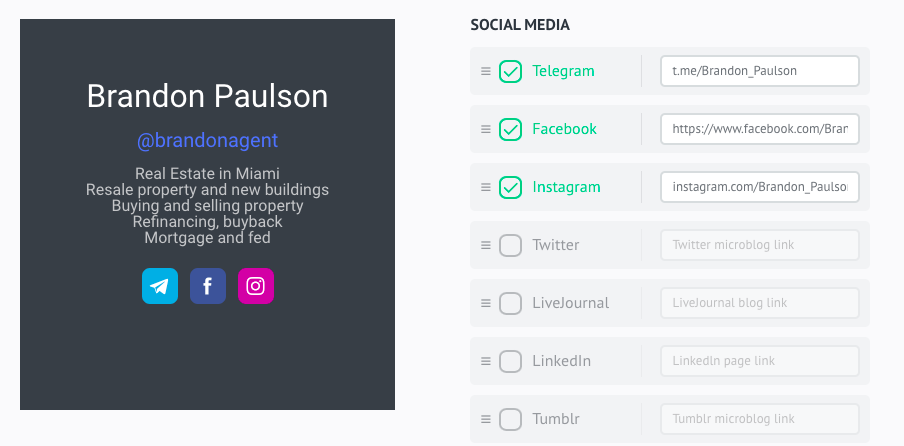 Choose the desired style for your multiple link page and set the button style.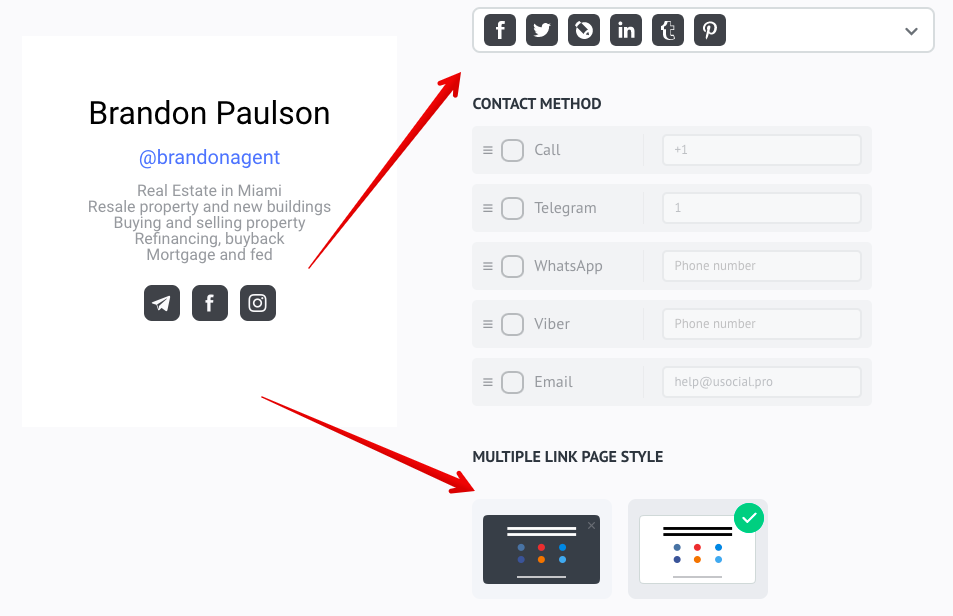 Enter your contact details in the corresponding block. 
Type in your Telegram username for the Telegram field. If you have difficulties finding it, please see our guide.
For the WhatsApp, Viber and Call fields enter the phone number using the internation format starting with the first digit. The + sign will be added automatically by the builder.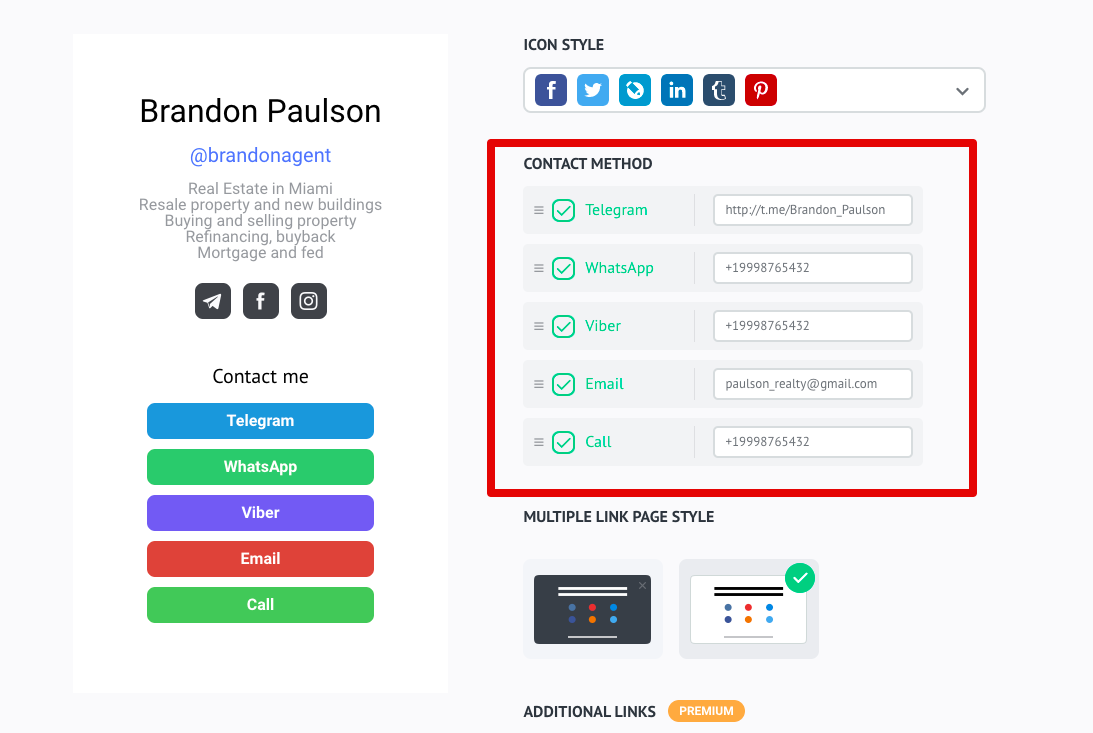 Congratulation! Your multiple link page is ready for publication. Scroll down to the bottom of the page and clisk on the Publish button.

In the window that will appear, preview the ready-to-use multiple link page and copy the link to it.