Wordpress: Установка кнопок на сайт
Last modified:
---
Create a button set using this guide and then copy its HTML code. Add this code to the pages of your WordPress website.
How Do I Install Buttons on the Website Sidebar?
When creating a button set, you need to choose a static button position.
To do this, go to the WordPress dashboard and choose Appearance -> Widgets on the left menu: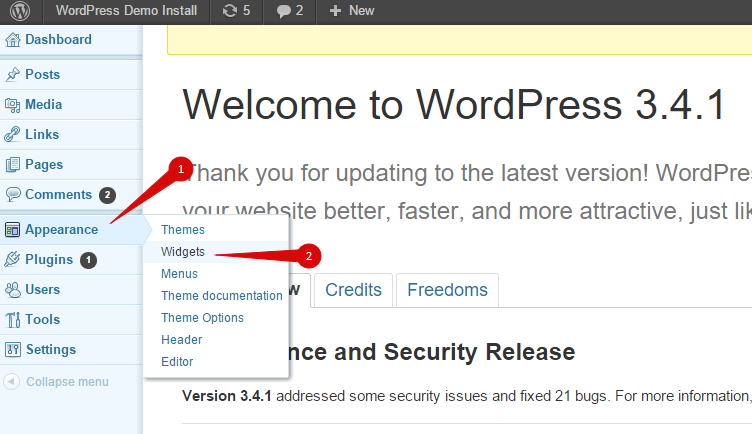 Select "Text" and click "Add" on the list of widgets: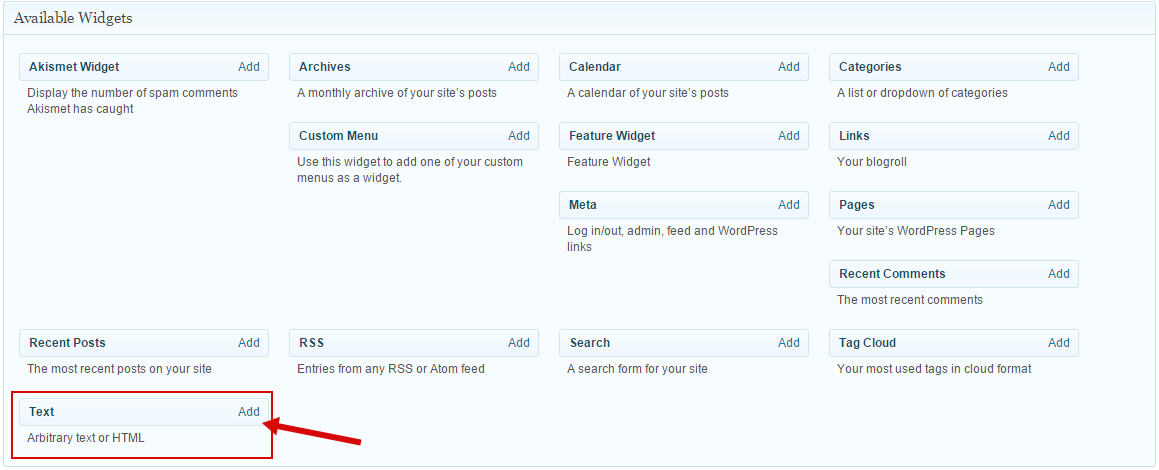 You will see a form for adding a widget: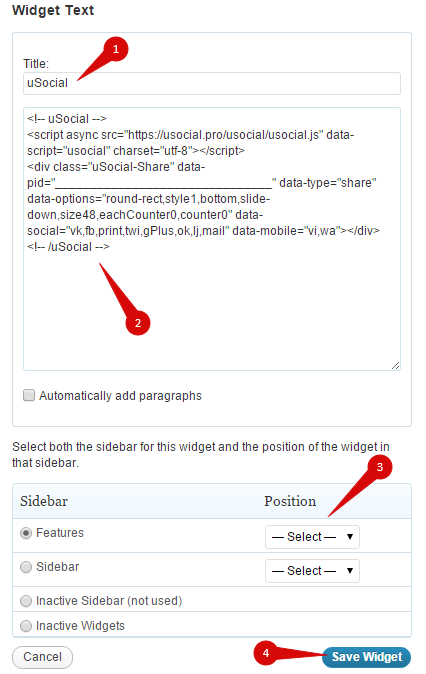 1. Enter the widget name
2. Paste the HTML code which you received upon creating your button set
3. Select the widget position
4. Save changes
After that, you will see the new widget added to your website: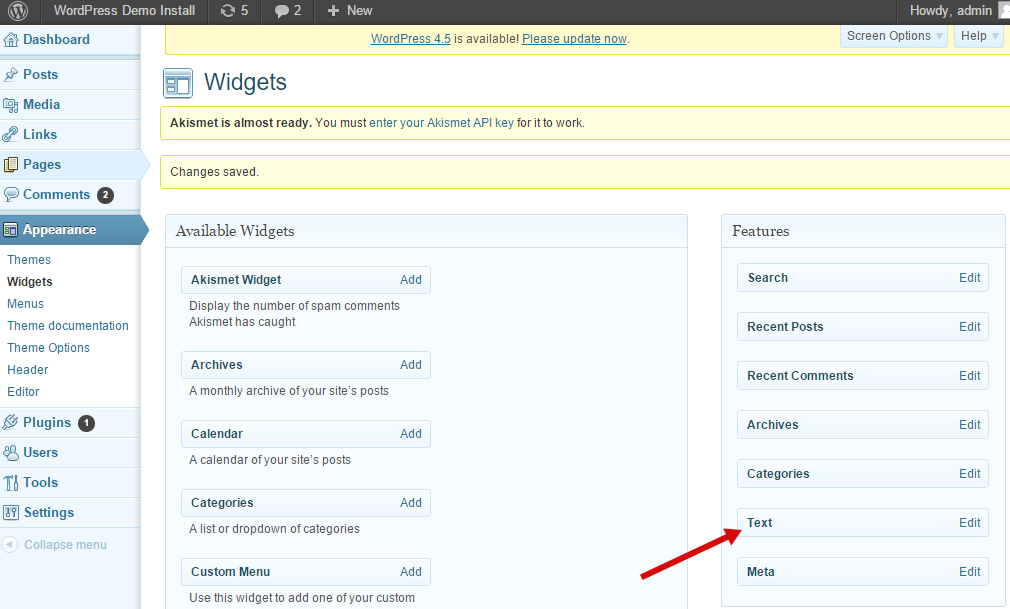 Please note that you can use only the static button position. This way, the buttons are displayed at the particular place where you have added them: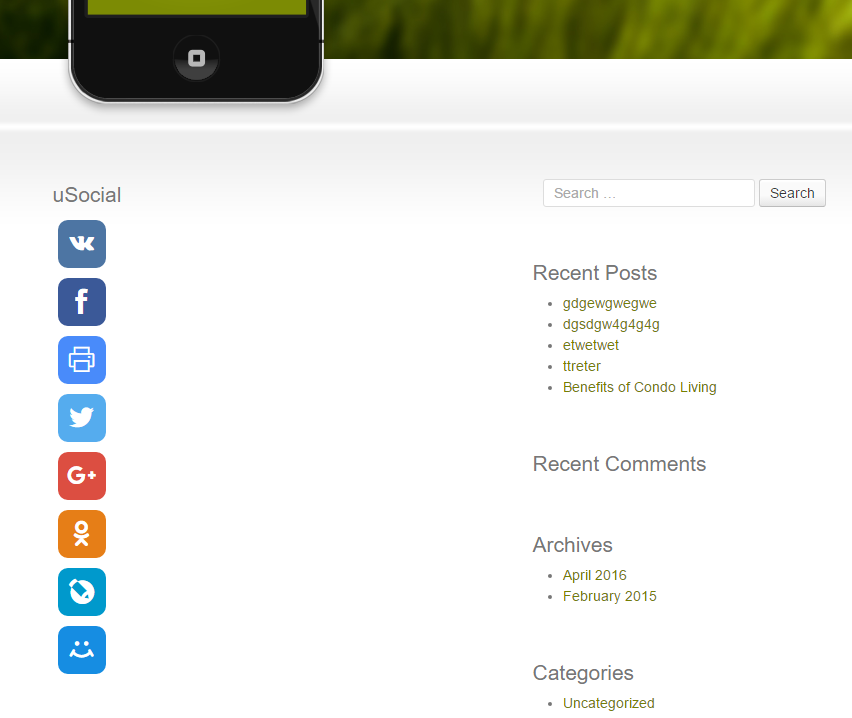 How Do I Install Buttons at Any Place on My Website?
Choose Appearance -> Editor on the left menu of the Dashboard: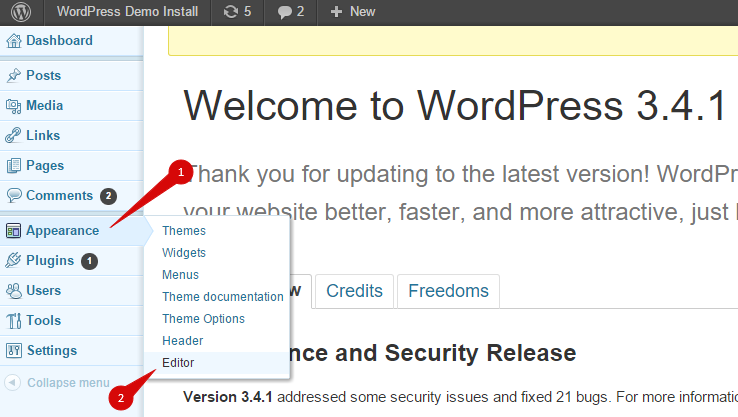 Select the desired template from the right column: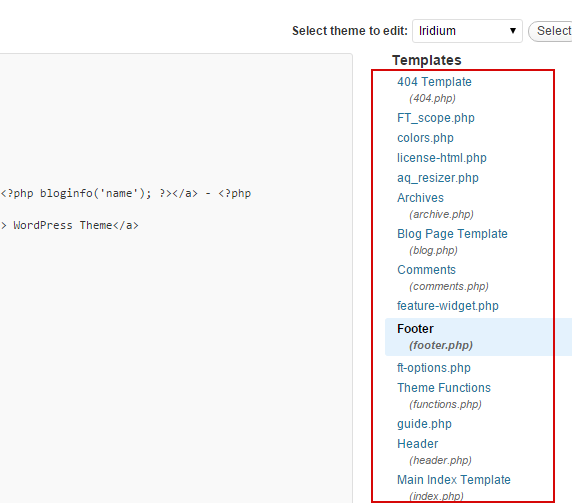 In the template editor, add the code to the preferred place: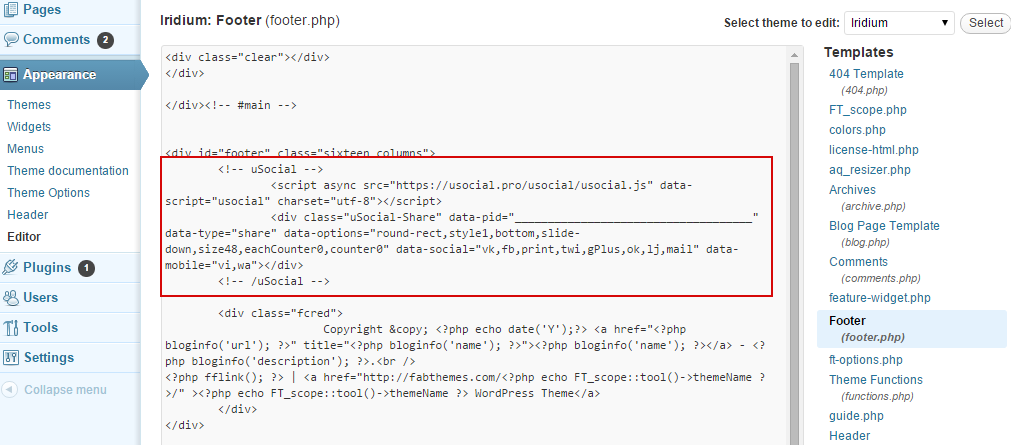 Save the changes. That's it! The buttons have been installed on your website.