Привлечение посетителей
Last modified:
---
Our "Attract Visitors" tool will help you increase the number of subscribers to your groups on social media by engaging traffic from your main site.

First, select social networks where you have communities and enter their links into the fields.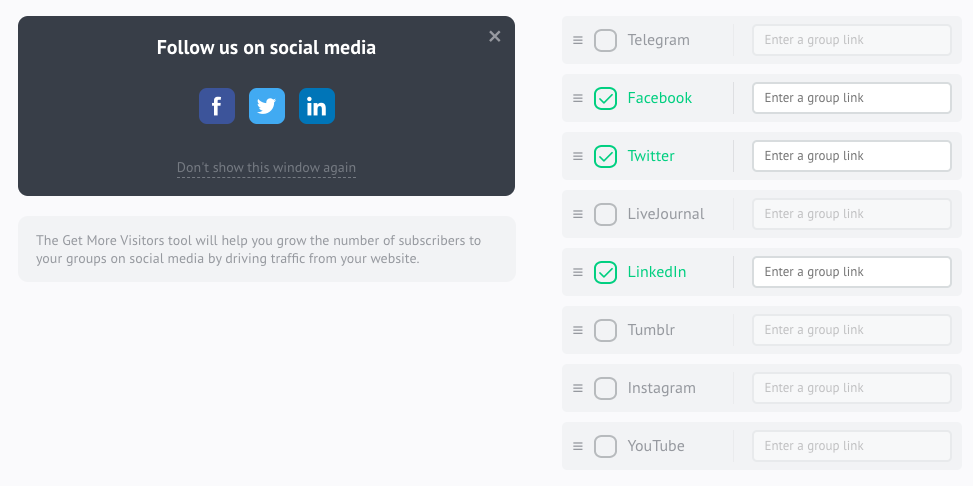 You can customize the appearance settings for the pop-up window: change the window color and icon style, write custom text and set the trigger and animation for the pop-up, and change the window position on the page. Some settings are available only for the paid plan subscribers. You can see a special sign that indicates if you need the paid subscription to activate the feature.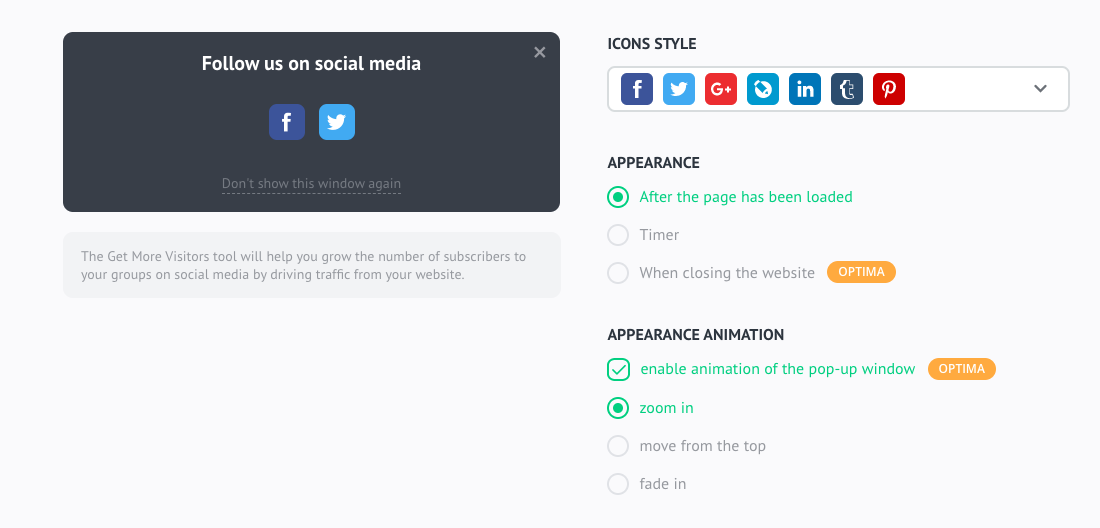 Subscription to Newsletter
The service is available for MailChimp. To use the widget, enter the API key and Audience ID into the corresponding fields.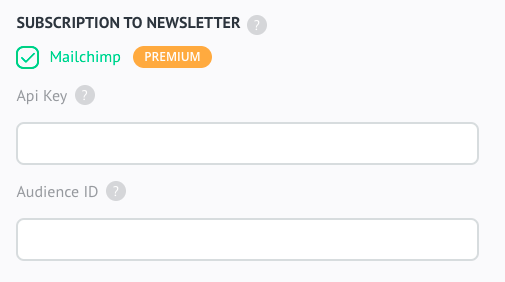 To get them, log in to your MailChimp account, go to your profile in the bottom left corner, and select "Account". On the page that will open, select Extras -> API keys.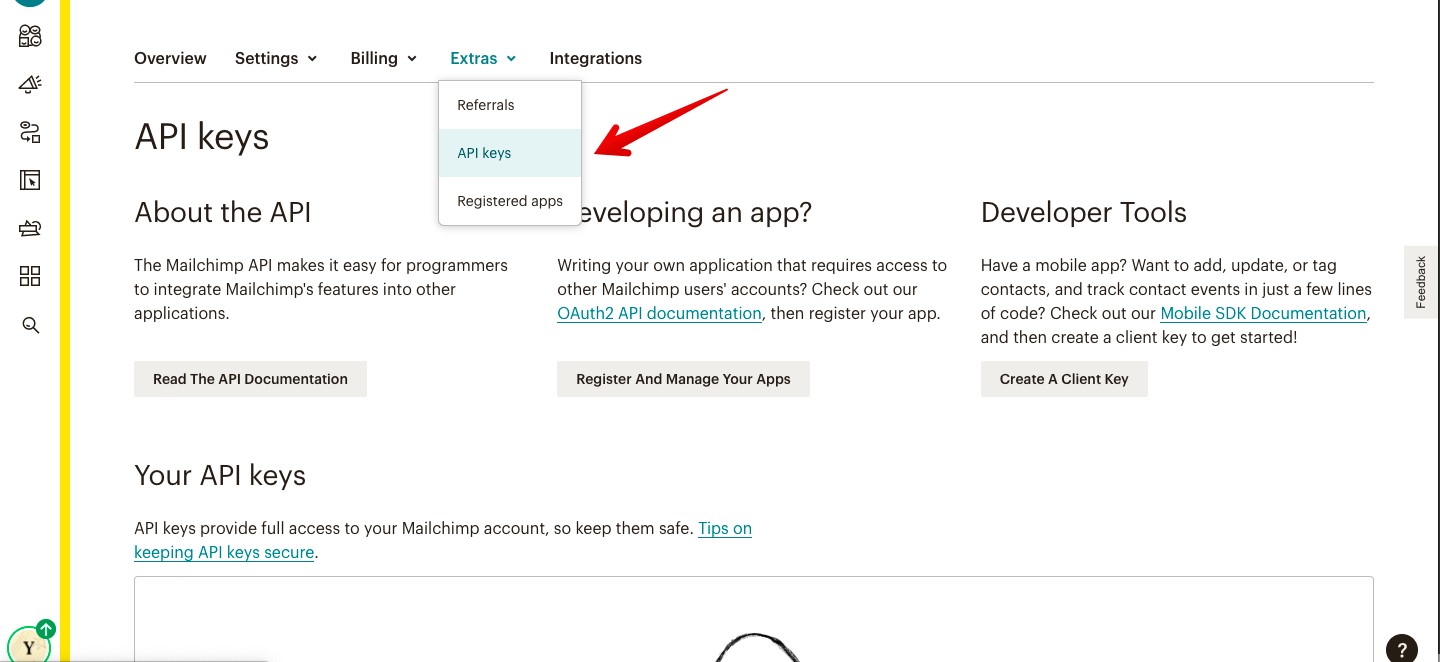 If you already have an API key, it will be shown under "Your API Keys". Otherwise, click "Create Key" to create a new one.
Now you need a MailChimp Audience that you are going to add subscribers to using the Share widget. Go to Audience -> All contacts. On the page that will open, click Settings -> Audience name and campaign defaults. Here you can find the Audience ID.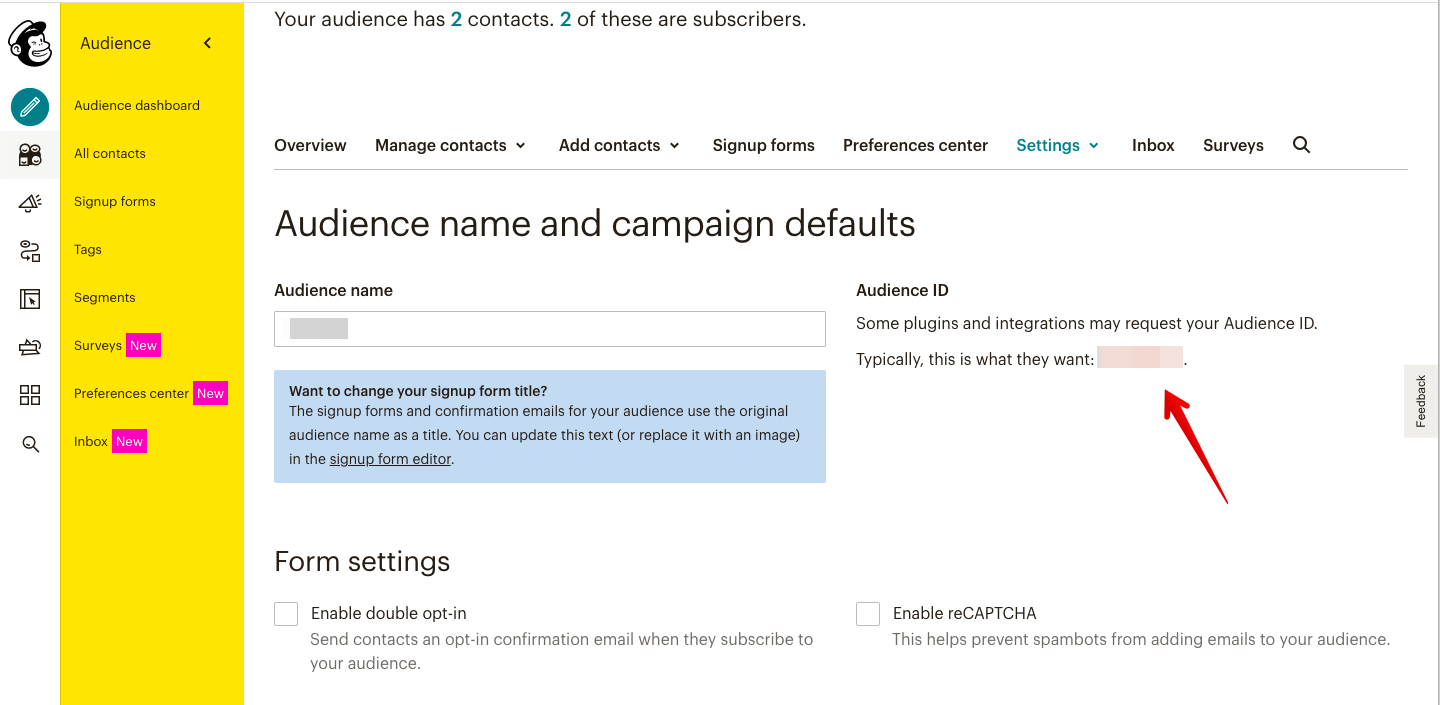 Custom Heading

Use this option to add a custom heading text to the pop-up window.

At the end of the widget settings, specify the URL of the website where the banner will be placed and click "Get Code". Copy the embed code from the window that will open and add it to the HTML code of your site between the <body> and </body> tags.